Contact Stirling Internet
Telephone:- (0845) 8334195 if you just want to talk to somebody.

Terms and Conditions for Domain Name registration and renewal services
For any issues relating to domain names, our Nominet compliance information is below.
Please contact Stirling Internet Ltd using one of the contact methods below, outside of office hours please email us at webadmin@stirlinginternet.net. We will to respond to all points of contact within 1 business day and aim to resolve any issues you have within 5 business days.


Email contact point for abuse complaints
If you wish to raise a complaint about abuse you have received (phishing scams, spam emails etc), please contact us at domains@stirlinginternet.net with as much detail about the abuse. We will investigate your complaint immediately.


Complaints and escalation process
Here at Stirling Internet Ltd we like to think we get it right all the time, every time but the truth of it is everyone gets it wrong from time to time. We can only improve on our services with valid feedback from you, our customers.

If you wish to make a complaint about a service you have received, please submit an email to us at complaints@stirlinginternet.net including as much detail from the issue you have. We will acknowledge your complaint within 1 business day and aim to resolve any issues within 5 business days.
If you're not happy with the initial outcome of your complaint, than please feel free to escalate your issue to Nominet (the .uk registry) here: http://www.nominet.org.uk/disputes/complaining-about-registrar/complaints-procedure
T&C's for registrants including Nominets domain name registration T&C's can be found on the Nominet website at www.nominet.uk/go/terms
Our sister company is MyTownOnVideo.co.uk Ltd providing web video production services.
Video Production and Distribution.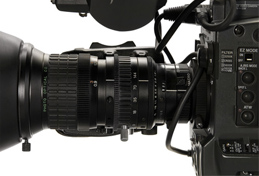 Once a video is produced, it can be played on any online form of media that our customers are advertising on, including their own website.

It will also be played on Stirling.co.uk and any live MyTownOnVideo.co.uk localised websites.